The meals are healthy vegan (100% pure vegetarian) dishes and organic when available. Vegan bag lunches are available to guests with prior notice daily.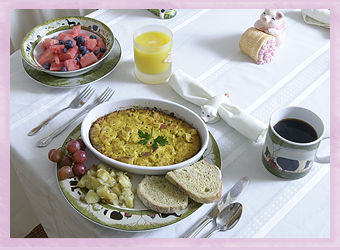 Sample Breakfast may include:
Organic Belgium waffles with fresh strawberries
Blueberry pancakes with soy "bacon".
Caribbean banana cinnamon pancakes with soy sausage
Soy based vegetable frittatas with a whole wheat bagel and fresh fruit
Scrambled tofu and organic vegetables with home fries and whole wheat toast
Choice of organic herbal teas or coffee
Choice of organic juices
Afternoon snacks and drinks are served to guests. This may include homemade lemonade or iced herbal tea with fresh baked goods.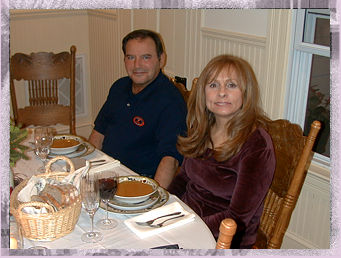 ©2011. The White Pig Bed & Breakfast name and logo is trademarked and copyrighted. It may not be reproduced without permission.

This web site was created by and is maintained by HalMac Studios, Inc.