In Memory of Norman "The White Pig" 1991-2006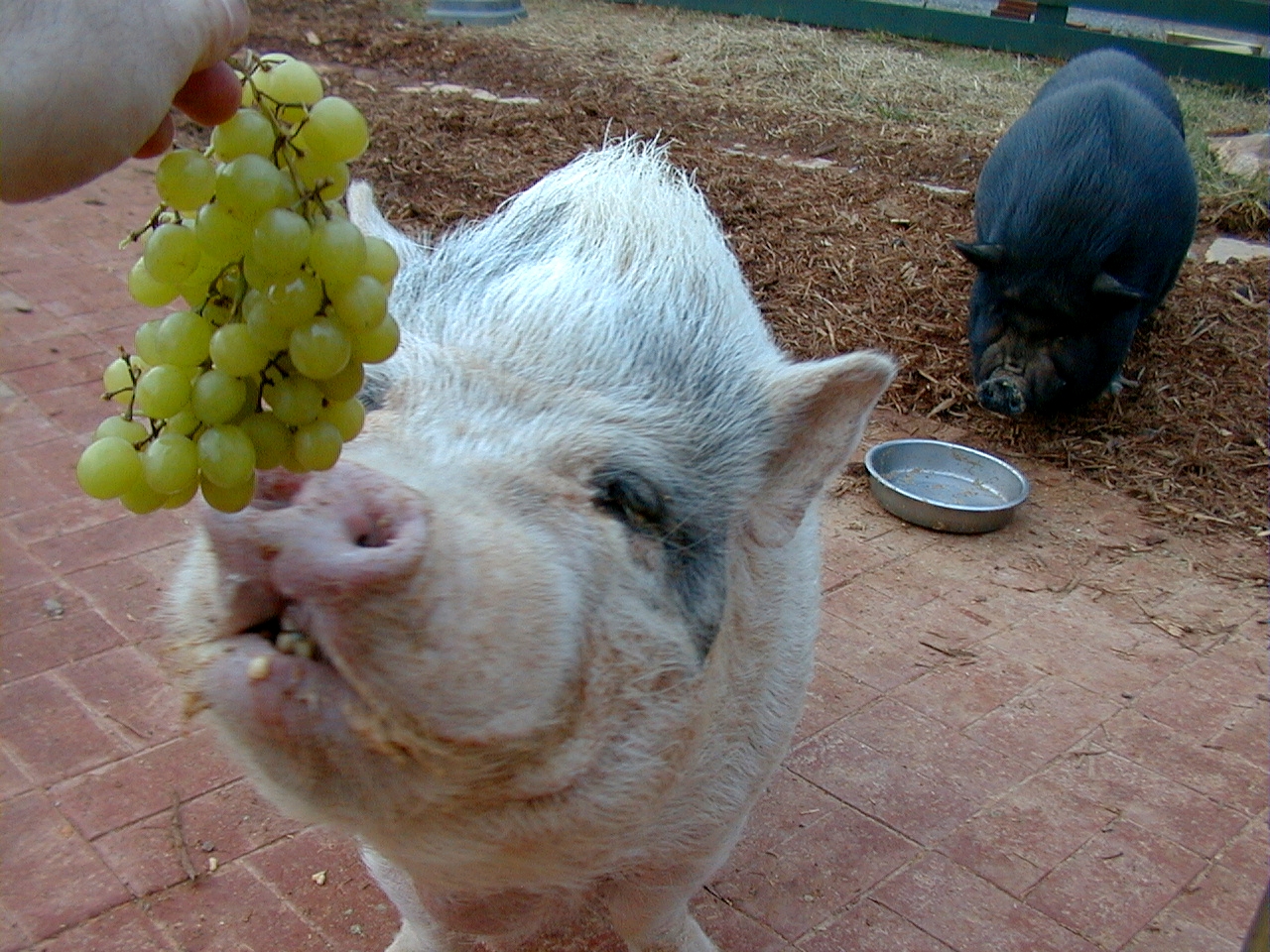 Sadly, my beloved pig Norman (and namesake of the bed & breakfast) passed away on September 18th, 2006 from old age.
I received him as a little piglet as a gift from my mother, just after graduating from college. He was so tiny and spirited when he first arrived. He loved to do laps around the living room and once he tired himself out, he'd retire to my bed, buried under the covers. As a young pig he was a handful. One time he escaped from the house and I found him running with some dogs & horses down at a neighbor's farm.
At the time, I had no idea how Norman would change my life.
Norman soon taught me that pigs where not dogs (as the breeders had toted them) and required different living conditions. They needed pig friends and lots of outdoor time, because pigs are so smart they get bored easily. He had a tendency to bite people he didn't know or like, but one of the things that truly made Norman happy was the arrival of his adoptive sister Olive (followed by Jacob & Willoughby). He established a little herd and much of his behavioral problems ended.
He also opened my eyes to the plight of the homeless pot bellied pig and put me on a path to rescuing countless pigs from uncertain futures and working closely with several animal sanctuaries before opening my own little sanctuary.
I decided to lead a vegan lifestyle soon after Norman came into my life. I soon longed for a place where Norman and his family could roam and be pigs, so this is when the wheels started to turn and the idea of moving to the country to open a vegan bed & breakfast began.
Although deeply saddened by the loss of Norman, his legacy still lives on through all his adoptive brothers and sisters (who wouldn't be here without him) and through his namesake, The White Pig Bed & Breakfast.
I will see you again Normie, at the Rainbow Bridge, my dear friend.
Love,
Dina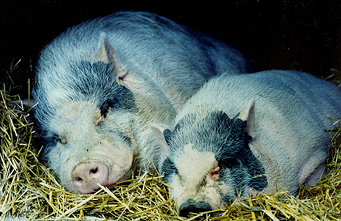 Young Olive, Dina and Norman